10 Ways to Teach Kids About Their Emotions
1|| Emotions Sorting Game from Mom Endeavors
Do your kids understand what an emotion is? There are so many different ones from happy and sad to disgust or afraid. If your kids have not put words to all the different emotions yet, then this printable emotions sorting game from Mom Endeavors would be the perfect way to start.
2|| Inside Out Mini Book and Card Game from Teach Mama
Perhaps you heard of the movie Inside Out that talks a lot about different emotions? I have personally not seen the movie so I can't recommend it one way or the other, but Teach Mama has this great Inside Out Mini book and card game talking all about emotions.
3 || Emergent Reader Book on Emotions from The Measured Mom
Here is a great emergent reader book on emotions from The Measured Mom.
4|| Emotion Discovery Bottles from Lalymom
Emotions are a tough topic for kids to tackle so today I'm sharing our Emotions Discovery Bottles, which is a fun DIY Toy or craft inspired by Disney's Inside Out. I've added a few affiliate links for easy reference, just FYI.
5|| Lego Build Emotions Station Ideas from Lalymom
I absolutely LOVE these emotion discovery bottles and lego build emotions station ideas from Lalymom as well. What a great hands-on way to talk about emotions.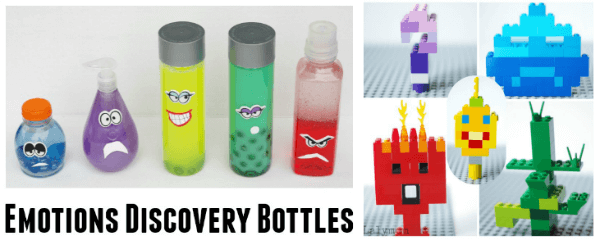 6 || 5 Steps to Managing Big Emotions from Childhood 101
Once your child understands what emotions are, the harder part is figuring out how to handle them. Childhood 101 has this great post with 5 steps to managing big emotions, plus it comes with a printable posted to help remind your kids.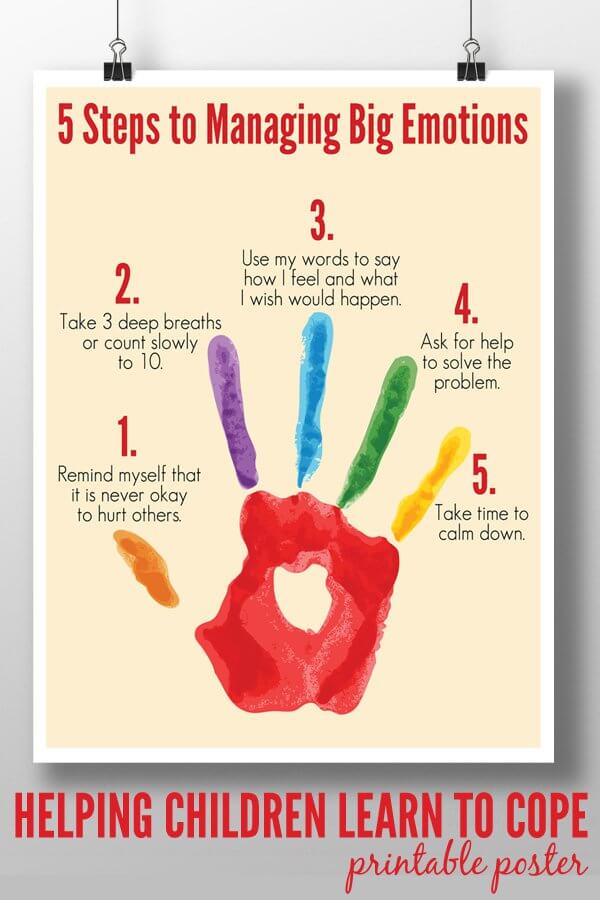 7 || Emotions Scavenger Hunt from Mosswood Connections
You could also do this really fun emotions scavenger hunt from Mosswood Connections.
8 || Paper Plate Emotion Masks from No Time for Flash Cards
And another great activity is these paper plate emotion masks from No Time for Flash Cards.
9 || Exploring Emotions with Lego® Faces from Homeschool Encouragement
If you have more Lego® fans then they will love this Exploring Emotions with Lego® Faces printable packet from Homeschool Encouragement.
10 || Heavy Work Activities for Home
Heavy work activities, or proprioceptive activities, are a great way to encourage kids to self-regulate. Here are some heavy work activity ideas specifically for the home.
Sourced from Growing Hands On Kids